Cardiovascular Services
Anderson Hospital's Chest Pain Center provides cardiovascular services with 24/7 emergent cardiac care in Maryville, Ill. We have a team of highly skilled physicians, technicians, and nurses in our cardiac cath lab who collectively possess over 60 years of experience in this field.
Cardiac Services in Maryville, Ill.
Cardiac Catheterization Lab
The center is under the medical direction of cardiologist, Dr. Michael J. Fleissner. He is one of eight cardiologists on staff able to effectively treat patients experiencing chest pain, coronary artery disease, and other cardiovascular issues. They perform the following interventional cardiac care services:
Cardiac catheterization
Balloon angioplasty
Stent placement

 

Fractional flow reserve (FFR)
Instantaneous wave-free ratio (iFR)
Intravascular ultrasound (IVUS)
Transesophageal echocardiogram
Electrical Cardioversion
Permanent pacemaker implantation

 

Implantable cardiac defibrillators
IVC filters
Peripheral diagnostics and interventions
Chemical stress tests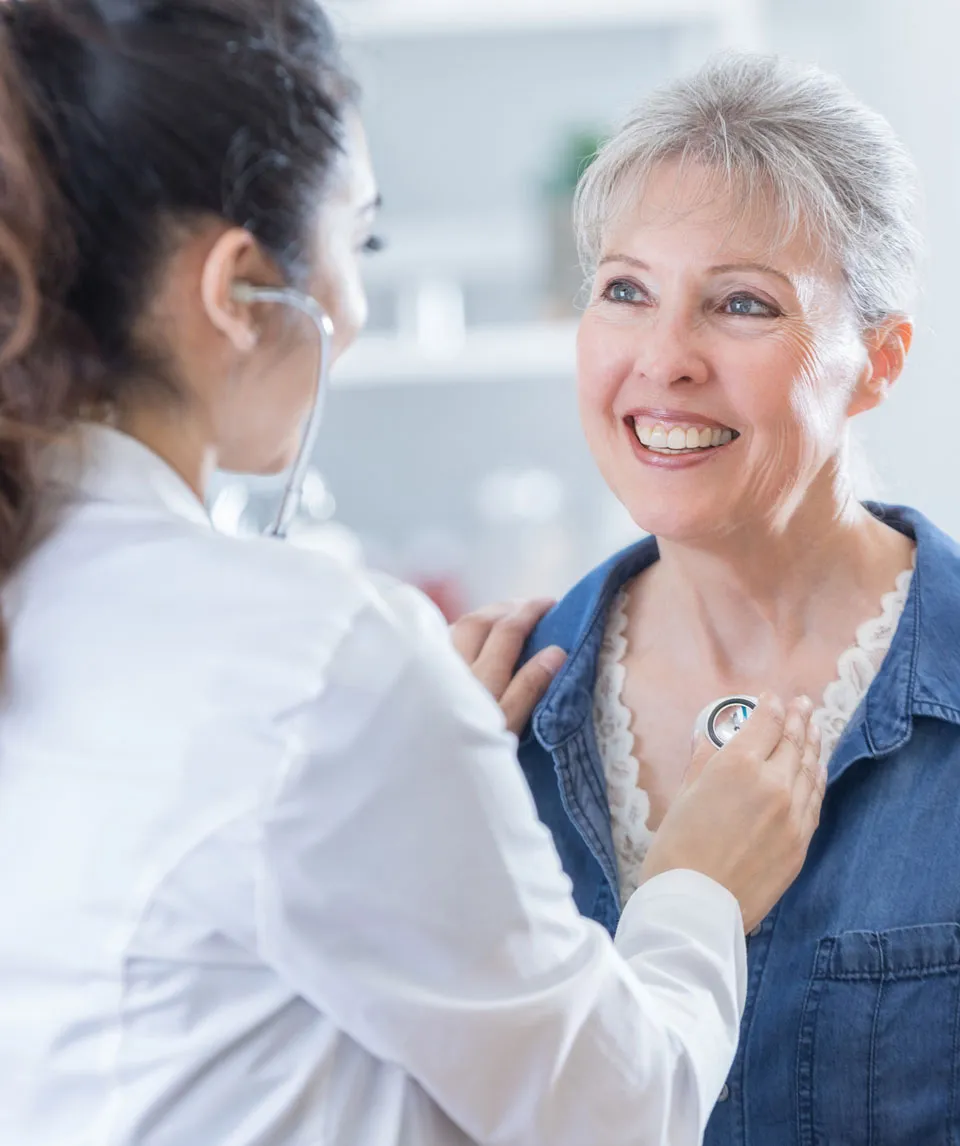 24/7 Cardiac Care for Patients Experiencing Heart Attacks

Emergency Treatment of Cardiac Arrest
When patients experience chest pain, it is crucial that they receive urgent and appropriate care. The Chest Pain Center at Anderson Hospital is open 24/7 and provides rapid evaluation by an emergency department physician upon arrival. Additionally, the nursing staff is specially trained to care for patients experiencing chest pain. With proven protocols established to transfer patients to higher levels of care, in addition to an on-site, 24/7 interventional cardiac cath lab, we have access to the most advanced cardiovascular technology available.
Our cardiovascular medical team collaborates with trained EMS providers in Collinsville, Edwardsville, Maryville, Glen Carbon, Troy, Highland, and Staunton, Illinois. These providers promptly recognize, diagnose, and treat patients experiencing a heart attack on the spot, even before they arrive at the hospital. This prompt response allows our interventional cardiologists and cath lab team to prepare for the patient's arrival, resulting in better outcomes.
Accredited by the American College of Cardiology

Accredited Chest Pain Center
Our Chest Pain Center has been accredited by the American College of Cardiology (ACC) for its exceptional expertise and dedication in treating patients with chest pain. The center was granted Chest Pain Center Accreditation with Primary PCI in 2015, 2018, and 2021, after undergoing a thorough onsite evaluation of the staff's ability to evaluate, diagnose, and treat patients who may be having a heart attack. The accreditation process occurs every three years.
Contact The Chest Pain Center

Location:

Anderson Hospital
6800 State Route 162
Maryville, Illinois 62062

Hours:

Monday - Friday: 7 a.m. to 3:30 p.m.
Unit is Open 24/7

Resources
Visit the CardioSmart Site
Early Heart Attack Care -- Stop Heart Attacks at the Beginning
Women & Heart Disease 
All physicians, physicians' assistants, and nurse practitioners providing services in this hospital are independent contractors or provide service under contract. They are not employees, agents, or servants of Anderson Hospital. These professionals are responsible for their own medical judgement, actions, and billing.