Nursing Scholarships Winners
The Professional Practice and Development Council is a shared governance nursing council that is comprised of nurse representatives from all nursing departments. The council focuses on continued nursing education and professional development. The Nursing Scholarship Program was developed to reward Anderson Hospital staff for their continued growth toward degrees in nursing or advancing their current nursing degrees. The Professional Practice and Development Council fundraises throughout the year to fund scholarships to give back to nursing.
This year, two recipients were awarded the $500 scholarships. The recipients were Mahaila Potter, Critical Care Tech in ICU/IMU, and Deborah Godar-Shank, RN in Obstetrics.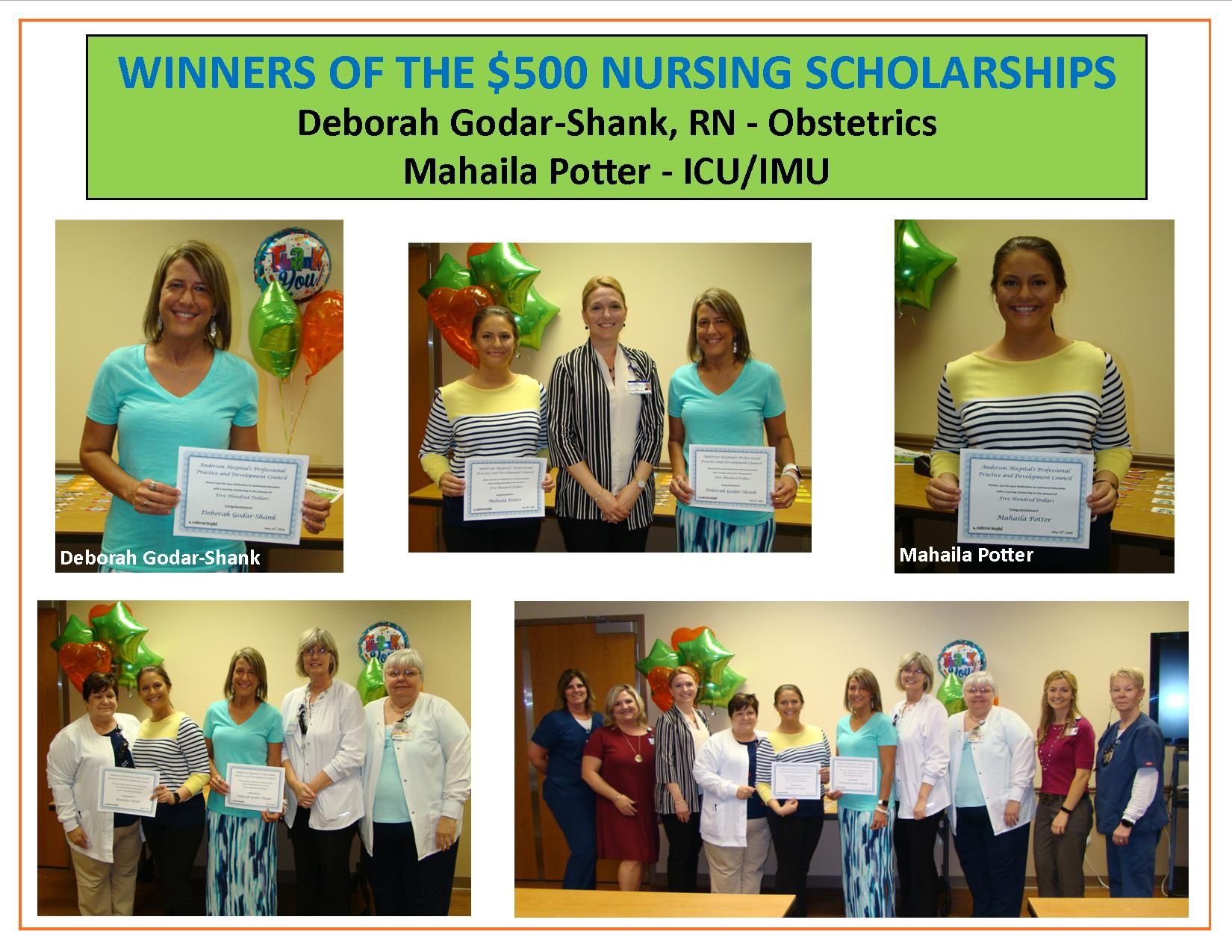 Mahaila is attending Goldfarb College of Nursing and will graduate with her BSN in August of this year.
Deborah is attending SIUE and will graduate with an advanced degree through the RN to BSN program.