The Power of Rehab… And Prayer
Ed Dean is a survivor and according to his wife, "God isn't finished with him yet." Ed, a long-haul truck driver for most of his life suffered from high blood pressure. Unfortunately, the side effects of his blood pressure medicine interrupted his driving, so he quit taking them, resulting in brain hemorrhage.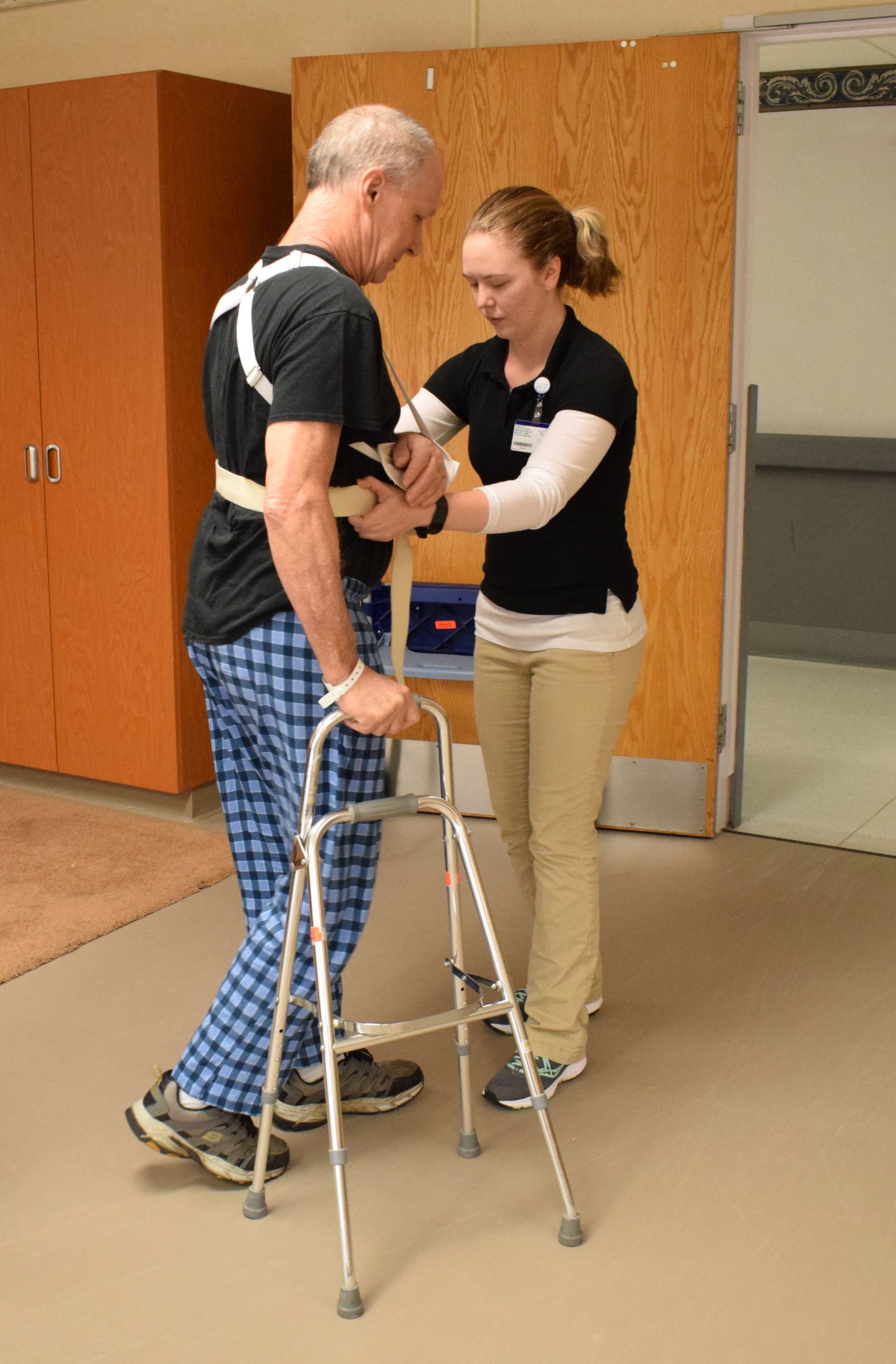 A brain hemorrhage is a type of stroke. It's caused by an artery in the brain bursting and causing localized bleeding in the surrounding tissues. This bleeding kills brain cells. He not only suffered one, but two of these strokes over the course of his career, with the last one nearly costing him his life.
"Luckily he was home when this second stroke happened," explained his wife, Pat. "He spent 8 days at Missouri Baptist recovering and we needed to find an acute rehabilitation center that fit his needs." Pat visited The Rehabilitation Center at Anderson Hospital and was impressed. A friend's recommendation then confirmed their choice.
Ed has made tremendous progress since he was first wheeled into The Rehabilitation Center. Ed has battled "Pusher syndrome" with this stroke. Pusher Syndrome is a clinical disorder following left or right brain damage in which patients actively push away from the non-hemiparetic side, leading to a loss of postural balance. Through the guidance of his therapists, Ed is learning to retrain his brain to bring back that balance. Ed can attest that the therapy here is hard, physically and mentally. An acute rehab setting, like Anderson's benefits patients who:
Require multiple therapy disciplines, at least one of which is physical or occupational therapy
Require an intensive program of 3 hours of therapy per day
Are able to actively participate in, tolerate, and benefit significantly from intensive therapies
Require physician services 3 days per week
Require an intensive and coordinated interdisciplinary team to deliver the care
Ed's progress is inspiring. His recent achievement of stepping into his own vehicle is helping him prepare for his ride home. And on Tuesday, May 30th he plans to walk – with an assisted device – out of here into the next chapter of his life.
"I believe in the power of prayer and that God is working through these therapists," said Pat. "God is simply not finished with him yet."
Learn more about The Rehabilitation Center here.